Hailey

- Spicy Eggplant Torshi Salsa

This is the more spicy salsa of the two, though both of them have quite a kick. Hailey relies on eggplant as it's main flavor. Along with the eggplant Hailey has lemon, vinegar, garlic, tomato, onion, canola oil and different Persian spices.


directory | phone number: 719-543-4449


Please review our Health & Safety certifications by clicking on the link provided - Health & Safety.
Did you know that our products are
* Made with Natural Products
* No Preservatives
* No Additives
* Vegan/Vegetarian
* Gluten Free
* Fully Certified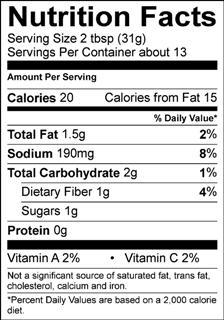 Did you know that you can cook with our
Torshi Salsas